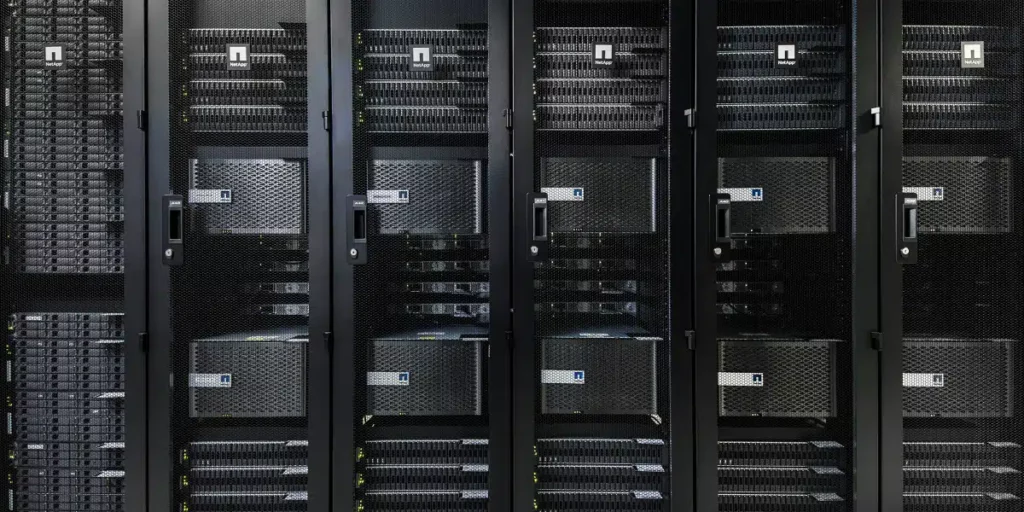 NAS, SAN and iSCSI Solutions
Centralized enterprise storage provides a more efficient, secure, and cost-effective way to manage and access data, allowing organizations to improve their data management, security, and collaboration processes.
What Should I Consider When Shopping Around For Storage?
Whether you are searching for a NAS, or are looking to deploy a fully virtualized storage solution, here are 10 things to consider:
Capacity: Determine the amount of storage capacity needed now and in the future to ensure that the solution can scale to meet the growing storage needs of the organization.
Performance: Consider the performance of the solution in terms of access speed, data transfer rate, and data availability.
Scalability: Ensure that the solution can easily scale to meet the growing storage needs of the organization.
Data protection and recovery: Look for solutions that provide data protection and recovery features such as snapshots, backups, and disaster recovery.
Integration: Consider how well the storage solution will integrate with the organization's existing systems and infrastructure, including compatibility with operating systems, servers, and applications.
Data Governance: Consider the data governance capabilities of the solution, such as data classification, retention policies, and compliance.
Security: Look for solutions that provide security features such as encryption, access controls, and data monitoring.
Cost: Compare pricing of different solutions and consider what you are getting for your money, including the cost of implementation, maintenance, and support.
Support and maintenance: Consider the level of support and maintenance offered by the vendor, as well as the cost of ongoing maintenance and updates.
Vendor reputation: Research the vendor's reputation, and check for customer reviews and testimonials to see how well the solution has worked for other organizations.
Let's talk about storage!
Storage Solutions Partners
We have partnerships with, and work enxensivly with these vendors to deliver storage solutions tailor made for your infrastructure and data strategy: